Installing Windows OS via USB is always fast compared to CD/DVD.
There are lots of tool to make bootable windows USB. but it always good to know who to configure manually in case of emergency.
Below are the steps to follow to make USB bootable in windows machine.
1. Run the cmd.exe as administrator like in image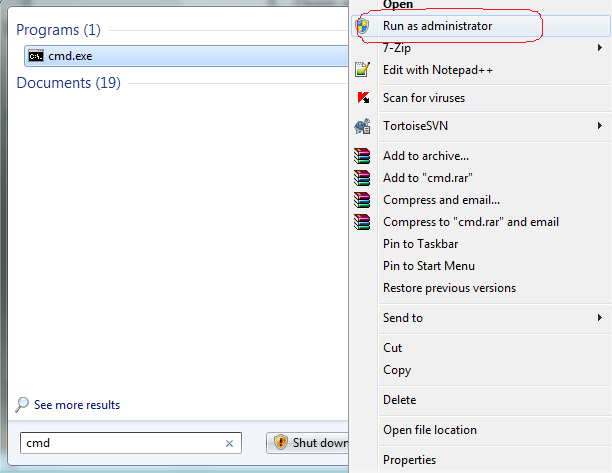 2. Run diskpart in cmd.exe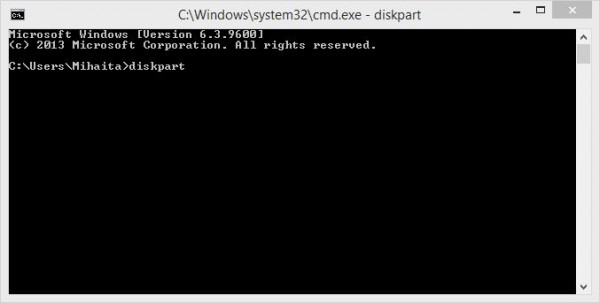 3. List the disk and choose the USB disk (find out by size of space) Note:- Becareful with choosing disk, cause below steps will delete everything on this. and wrong disk means cleaning all files of wrong disk.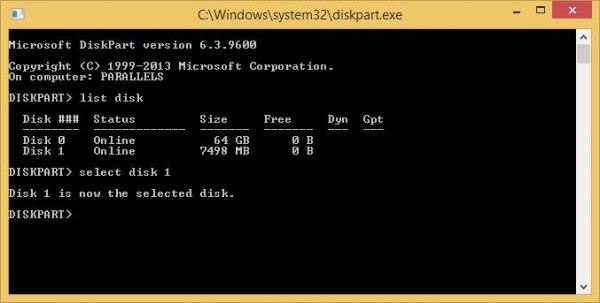 4. Run the command as show in picture
5. You will now need your Windows Vista or 7 or 8 Installation DVD. Put the DVD in your computer's DVD drive. Open up My Computer and note which drive letter is assigned to your DVD Drive and your USB flash drive.
6. Go back to the command prompt window and type in M: CD BOOT (substitute your DVD drive letter for "M:" if necessary) and press Enter. Type CD BOOT again and press Enter. Lastly, type BOOTSECT.EXE /NT60 E: (substitute your USB flash drive letter for "H:" if necessary) and press Enter. like in image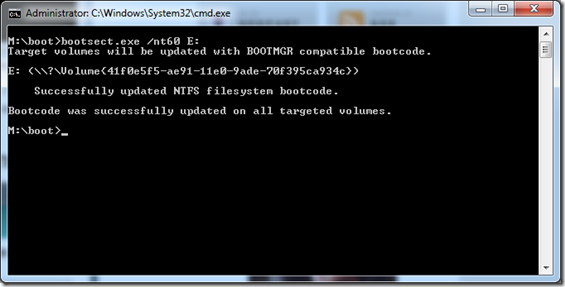 7. Copy all of the files from Windows bootable CD/DVD for to the USB stick
8. Now you can install Windows OS in desired machine, just by booting computer with boot priority to USB.